A simple way to control users access is to create a button, associate to a VAR TEXT tag, set the properties Page to what page that button will take and PasswordDepends = 1 – Yes to make this button a user access control.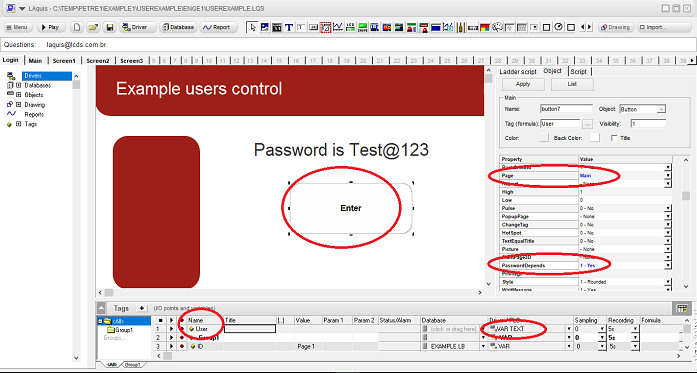 The users are set in the software uscn.exe, in the same project folder. The main password is supervisor.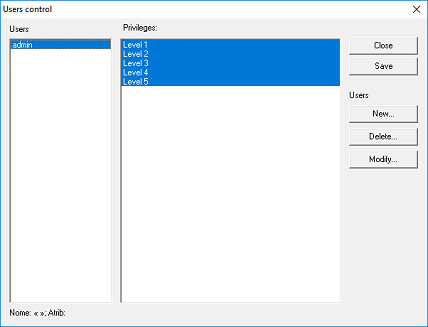 The new user passwords are set when the user try to login. User admin is default with Test@123 password.
Priviledge access can be set. Then, in LAquis SCADA, use the properties Priviledge to restrict execuction and limit page access.
(See this complete example, download and unpack in a new folder: gener1.zip)