OPC driver
Step by step: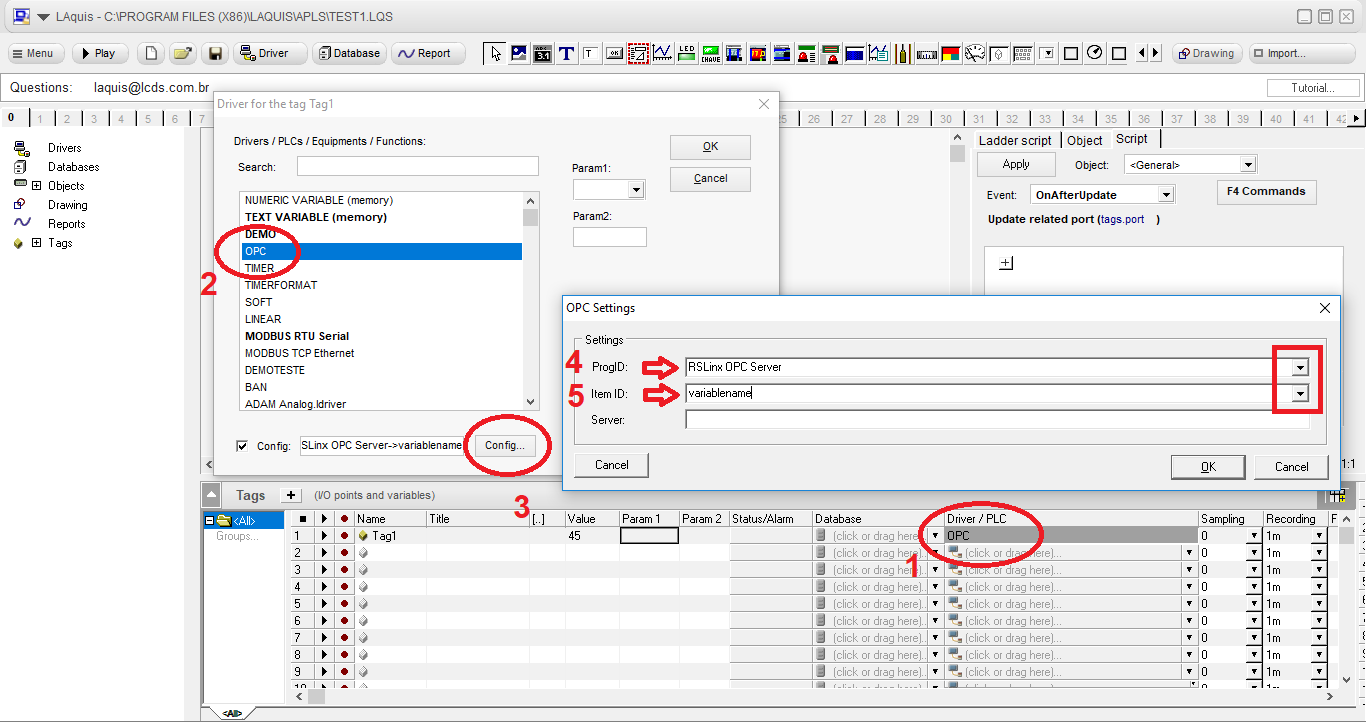 1 – Click on the cell of the Driver / PLC column associated to the tag.
2 – Select the driver OPC.
3 – Click on the Config button.
4 – Select the OPC server.
5 – Select the variable.
The click in OK and OK.
The tag is linked to the variable.
How to develop a generic application, link: